The first time I saw Flamenco was the place where it was born. I was studying abroad in Barcelona at the time. My school had organized a few trips to different parts of Spain to learn the culture and history and explore new areas. In the spring, we went to Seville, the heart of Andalucia, and we went to see a private Flamenco performance. The show was very powerful and moving, performed in a small, intimate space by one masterful Flamenco dancer and a single guitarist. Last spring, I photographed Flamenco Denver's performance, for Amanda Tipton. This was a very different experience, on a much larger scale at Su Teatro in Denver. It was my first time shooting a full Flamenco show and the small foot movements, unusual rhythms, and large groupings presented their own challenges.
Once before I had the opportunity to photograph Flamenco. When I was interning at Jacob's Pillow Dance Festival, Ensemble Español dance company performed on the Inside/Out stage. They perform Flamenco, Folkloric, Classical and Contemporary Spanish dance. I was able to capture a range of beautiful styles in a gorgeous outdoor setting.
For the Flamenco Denver performance, I called on my experience shooting tap dance. Both are social dance styles, with a lot of small steps that rely on the sound created by the movement. With tap dance, I had learned how to time the photos to the movements (rather than the sound) and used this technique for Flamenco Denver. With any social dance, I make sure to take plenty of wide shots to capture the group dynamic. There was so much going on with this performance! Even the youngest kids got involved. The energy, the rhythm, the colors, and the instruments, are all part of what makes Flamenco Denver a joy to experience and to photograph!
Flamenco Denver | Colorado Dance Photography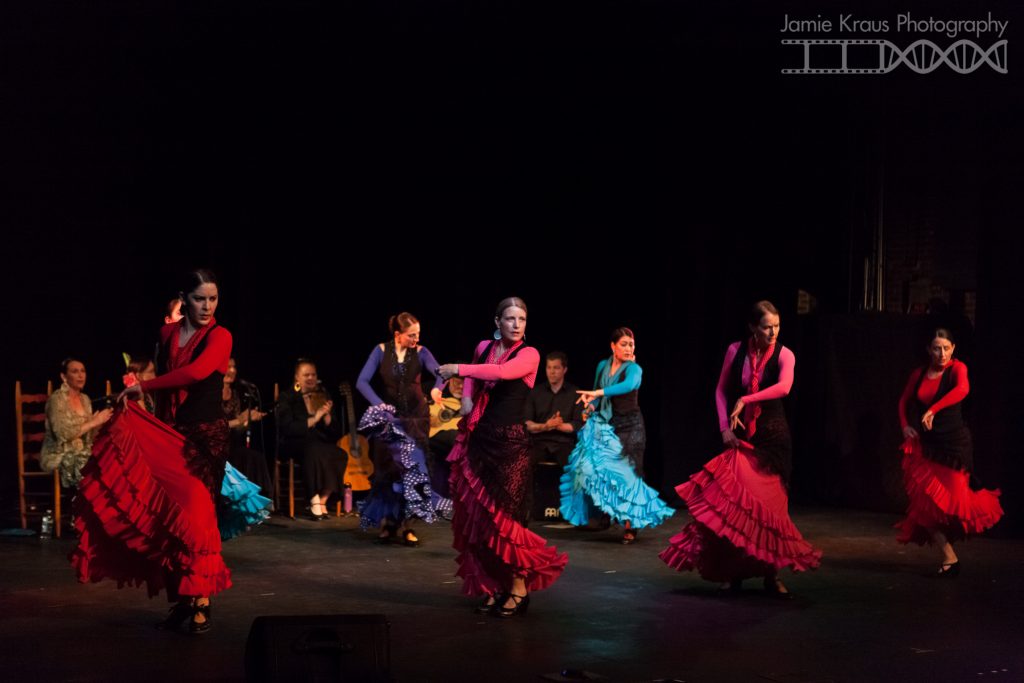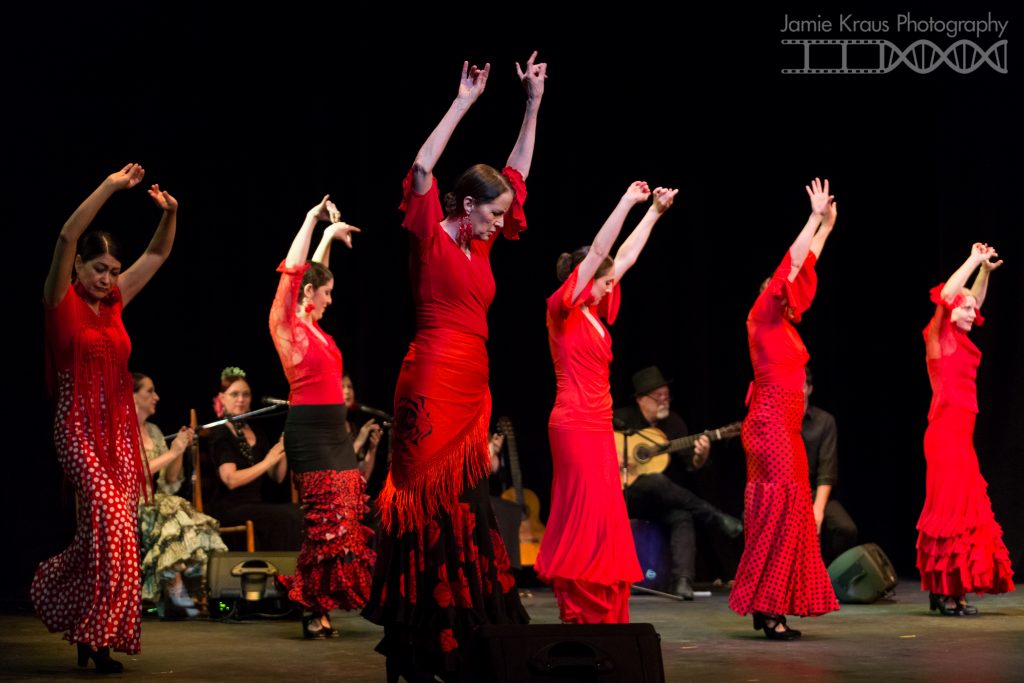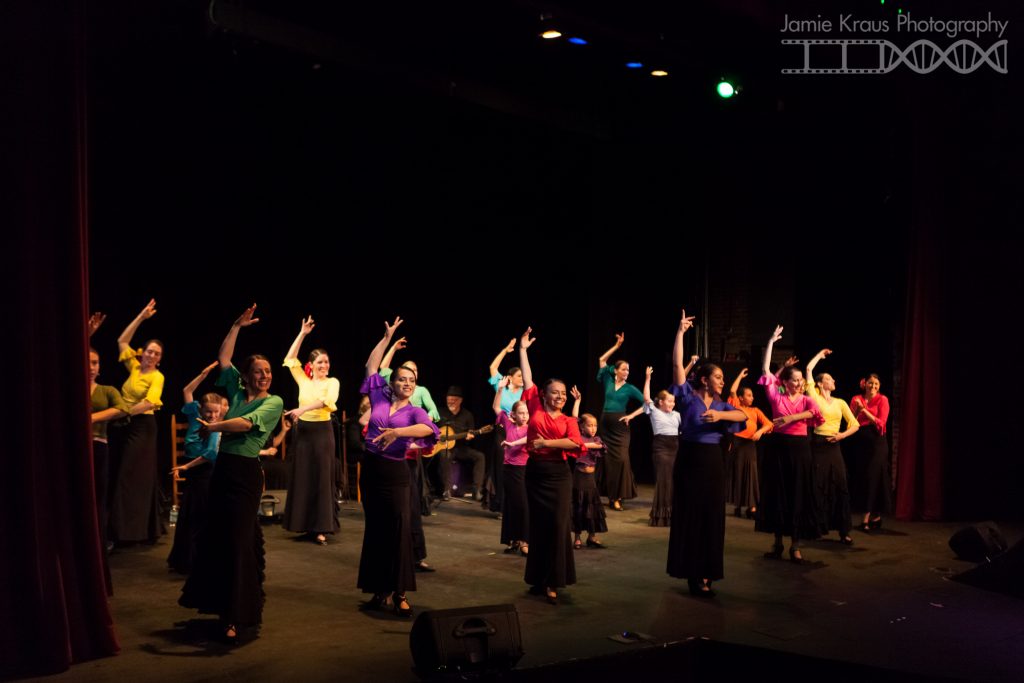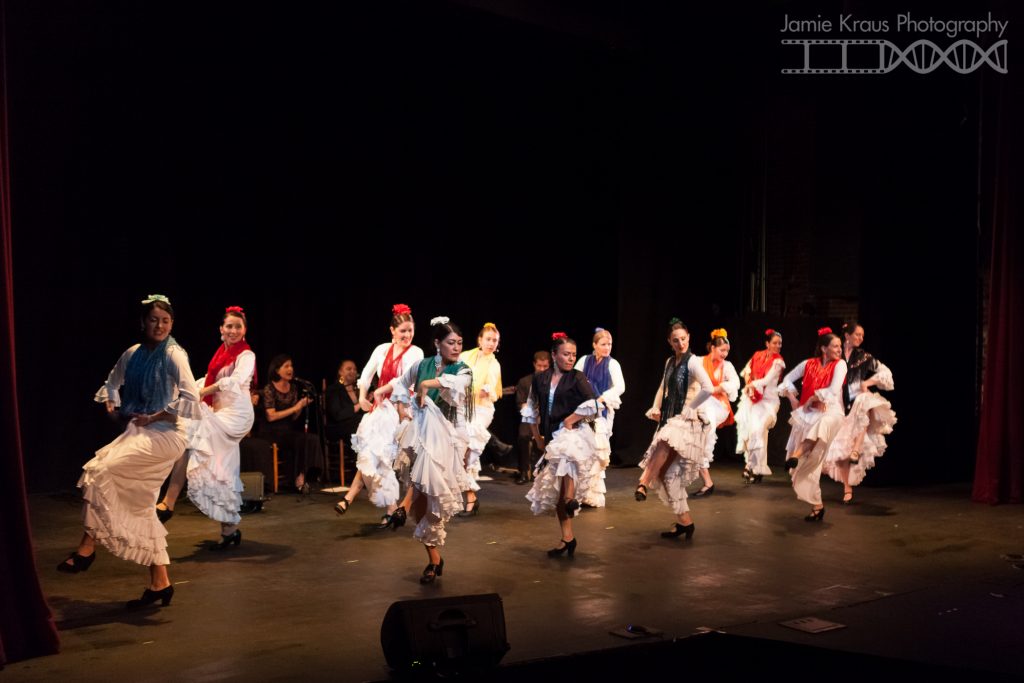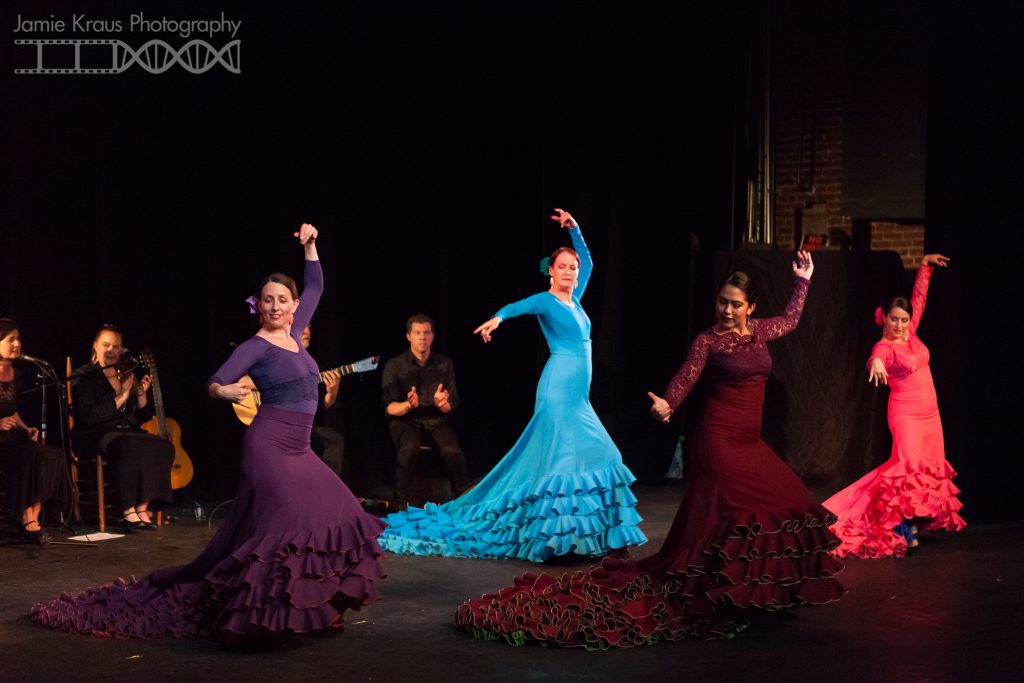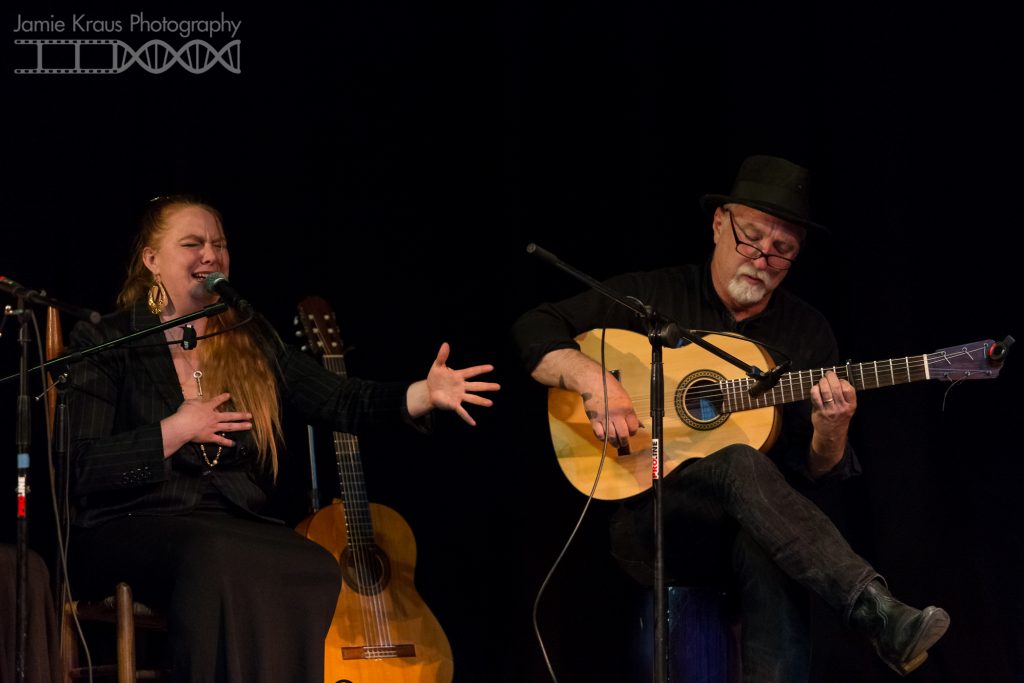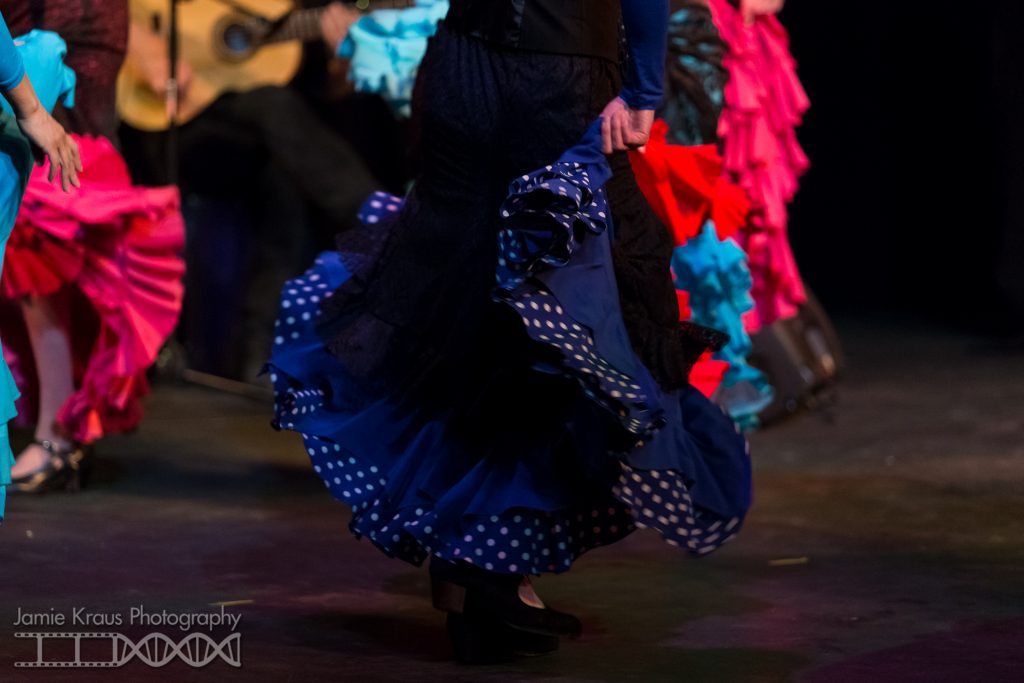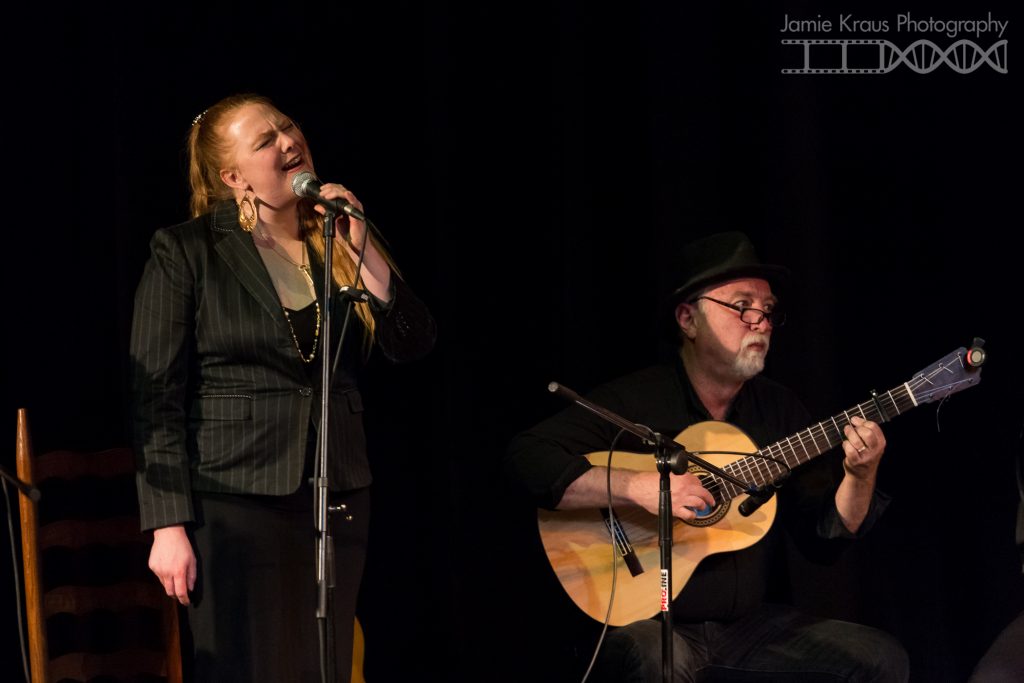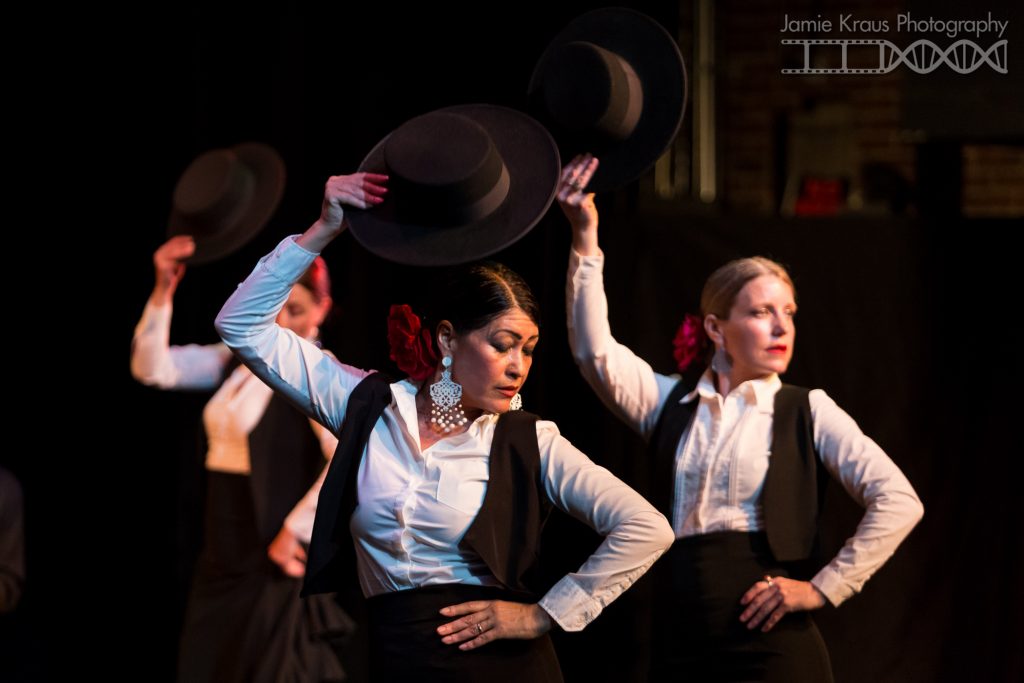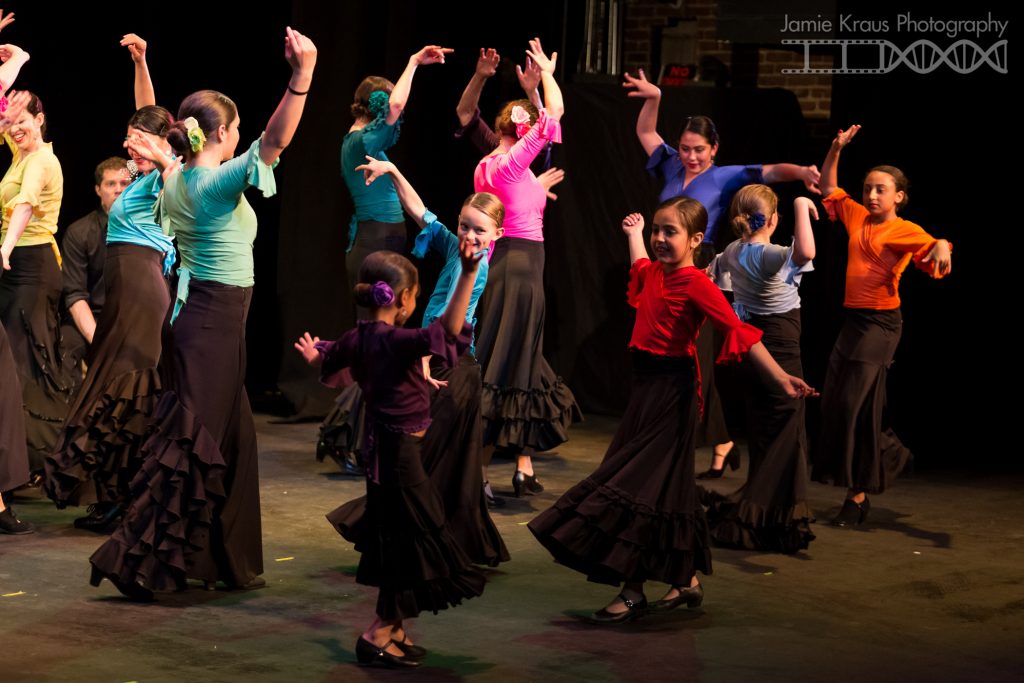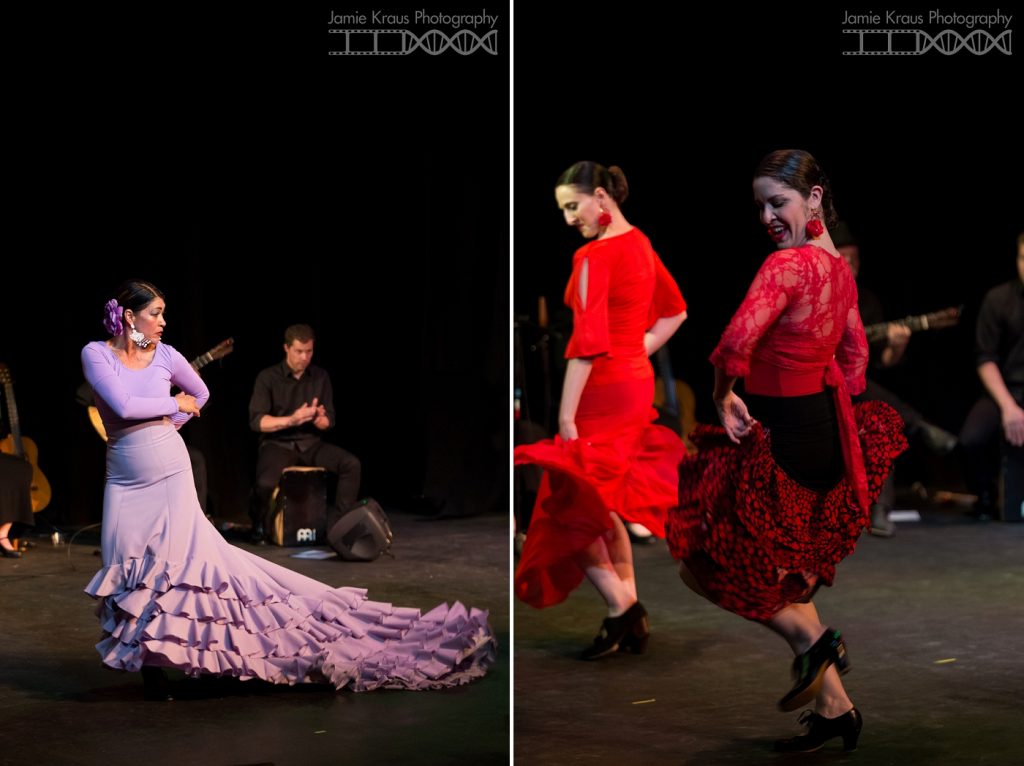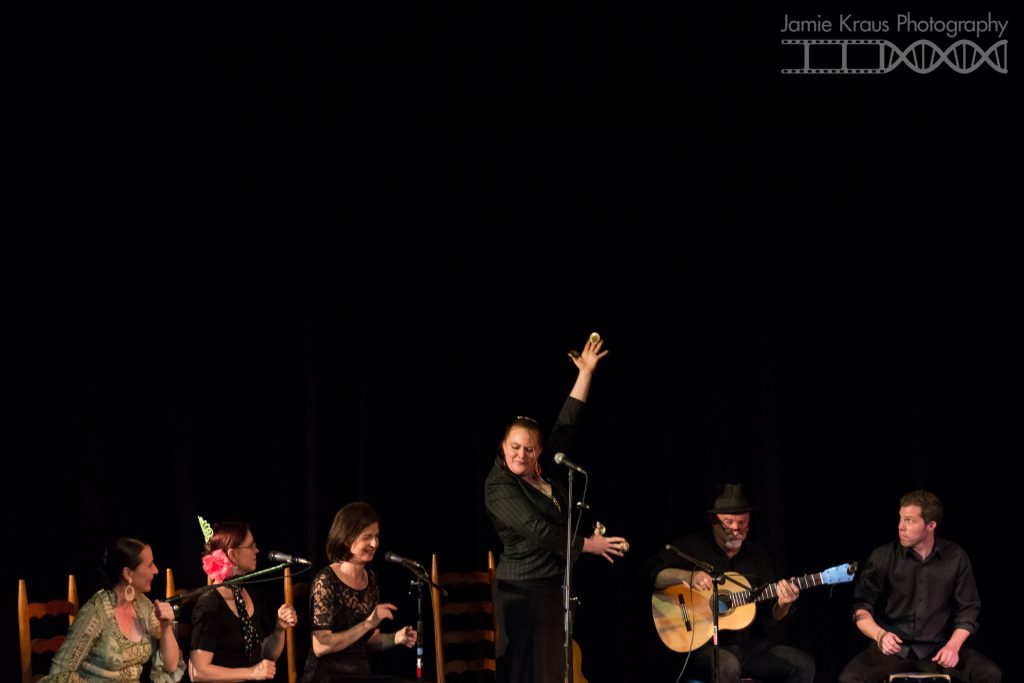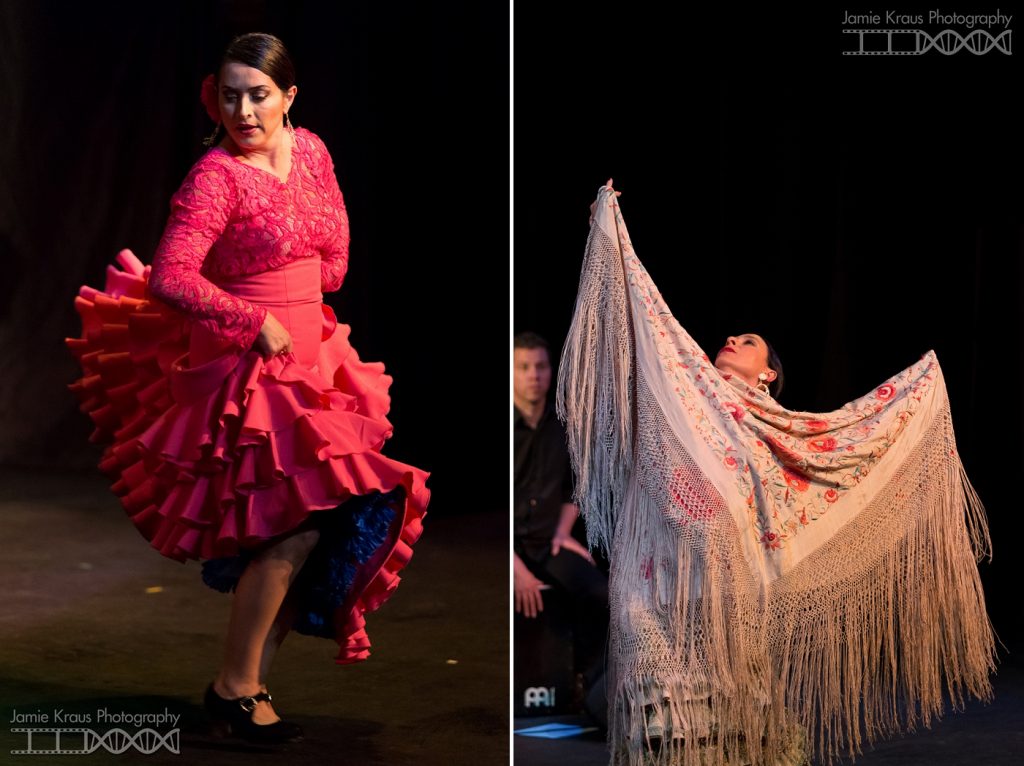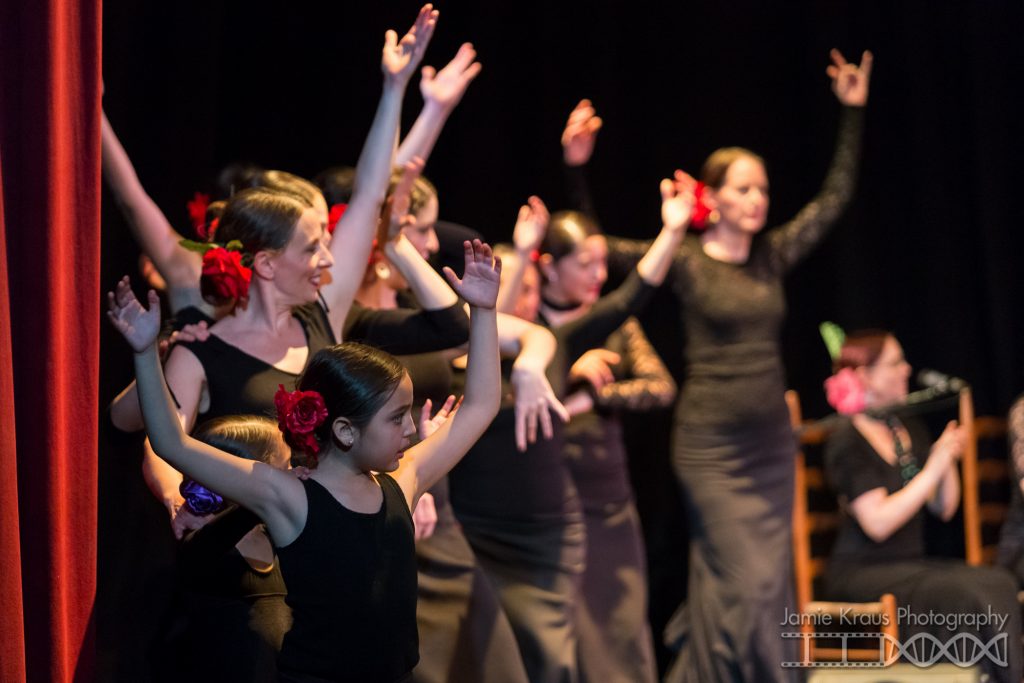 Want engaging production photos to reach new audiences and sell more tickets? I would love to help tell your story through Colorado dance photography. Contact me here or message me at jamie@jamiekraus.com.