Celia needed headshots for her professional publications and presentations as well as for her new website. She is a voice psychotherapist, practicing Essential Voice Psychotherapy "with deep attention to the inner truths of your natural voice, mind, and body . . . [to encourage] a reawakening of your creativity and core vitality." Celia works with her clients to follow the voice of their own heart and discover their truth. She is grounded, compassionate, and inspired by the work she does. In her Boulder branding headshots, Celia wanted to convey her ability to connect, her kindness, and her curiosity. In her own life, loving relationships, nature, and the beauty of art and music are paramount. So, of course, Celia's home and studio, surrounded by nature, was the perfect environment for our session.
Celia's Boulder Branding Headshots
Celia's husband built their home long before they met. When Celia moved in, he built her a beautiful studio over the garage. We did a set of photos there, where she has her practice–I love the shot of the chakra bowl. It was a beautiful day so we spent a lot of time outdoors, in their backyard where they have gorgeous gardens, and in the open space across the street from her house. Celia lives in a canyon so the light and the timing was tricky, but I think the portraits we got turned out beautifully! Her approach to living and running her business comes through in every image.
After this session, Celia wanted even more Boulder branding headshots, so she booked a second session. You can see the photos from that session here. For her website, she selected from both sessions, and she has many more shots to choose from for all of her presentations and other marketing materials. Her new website looks amazing!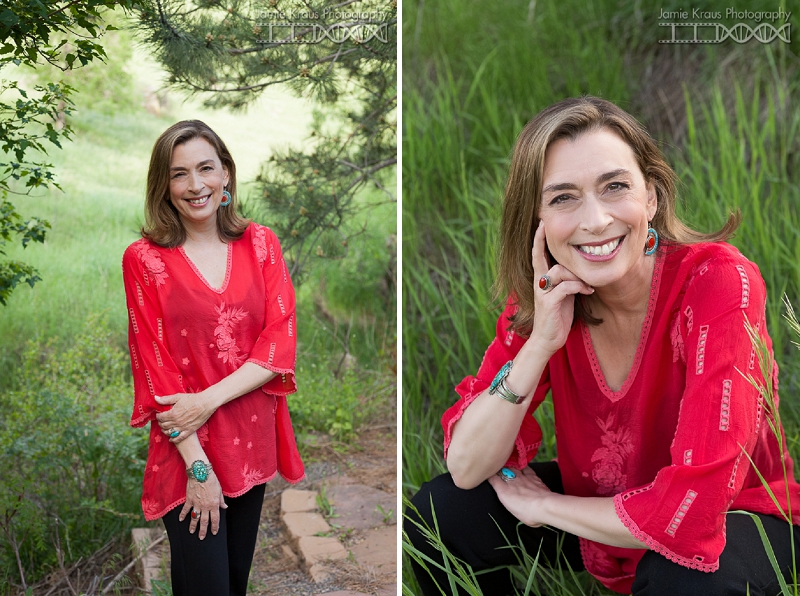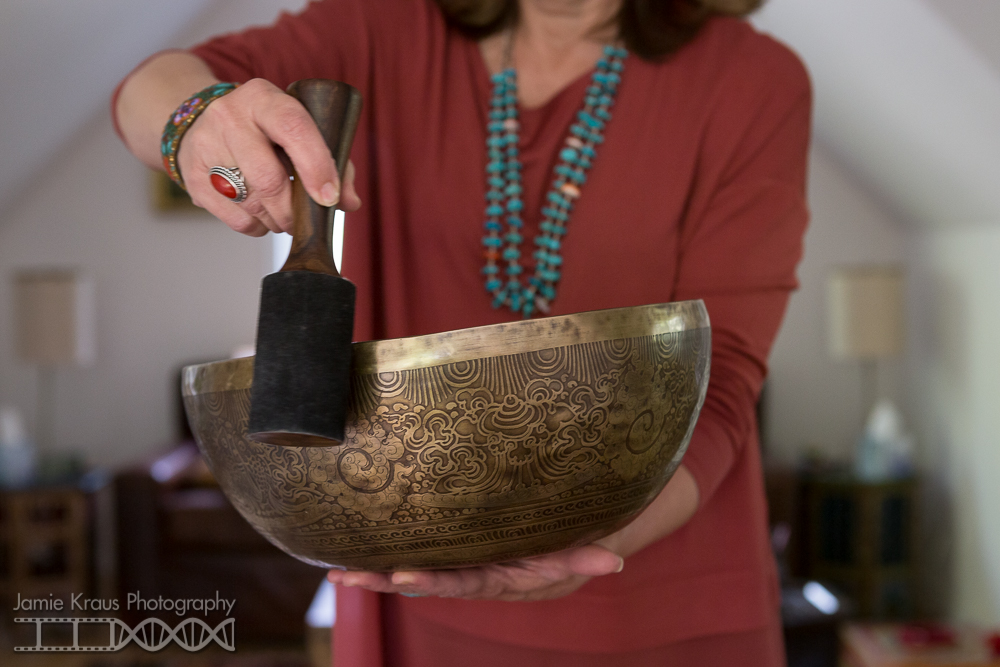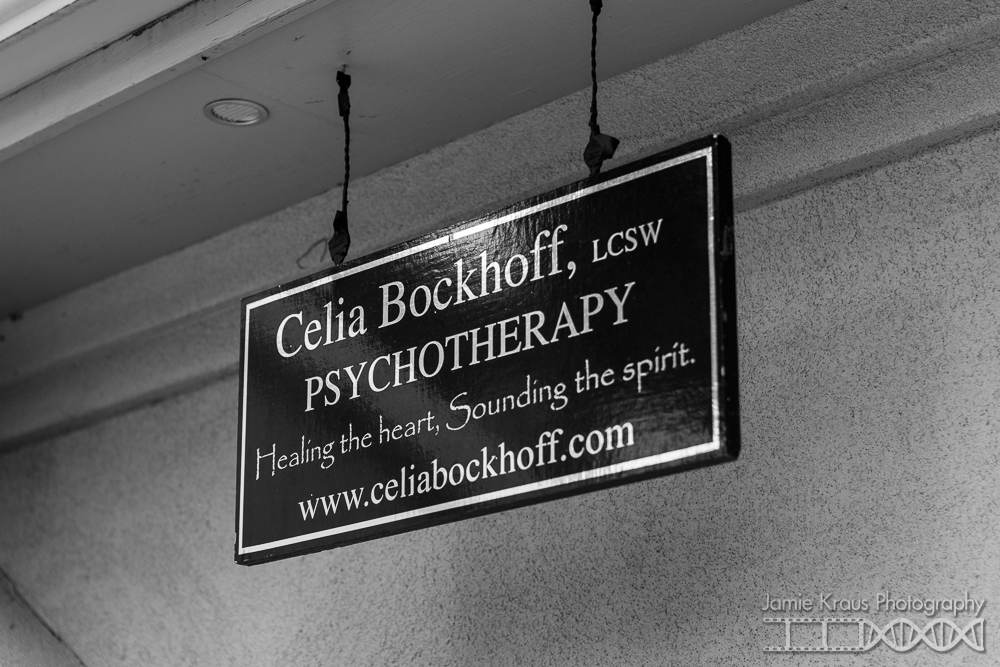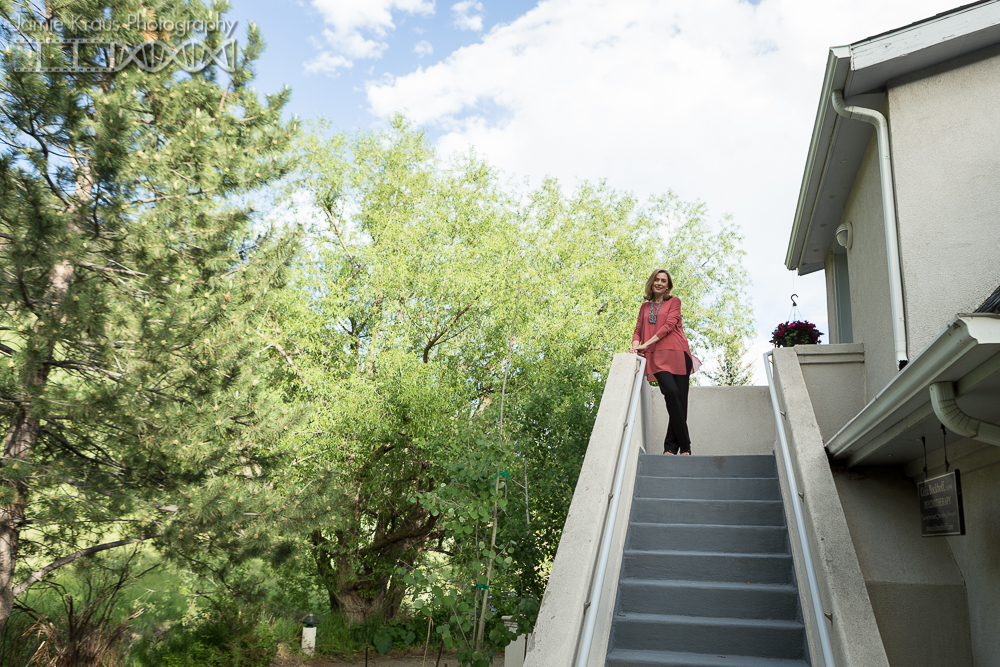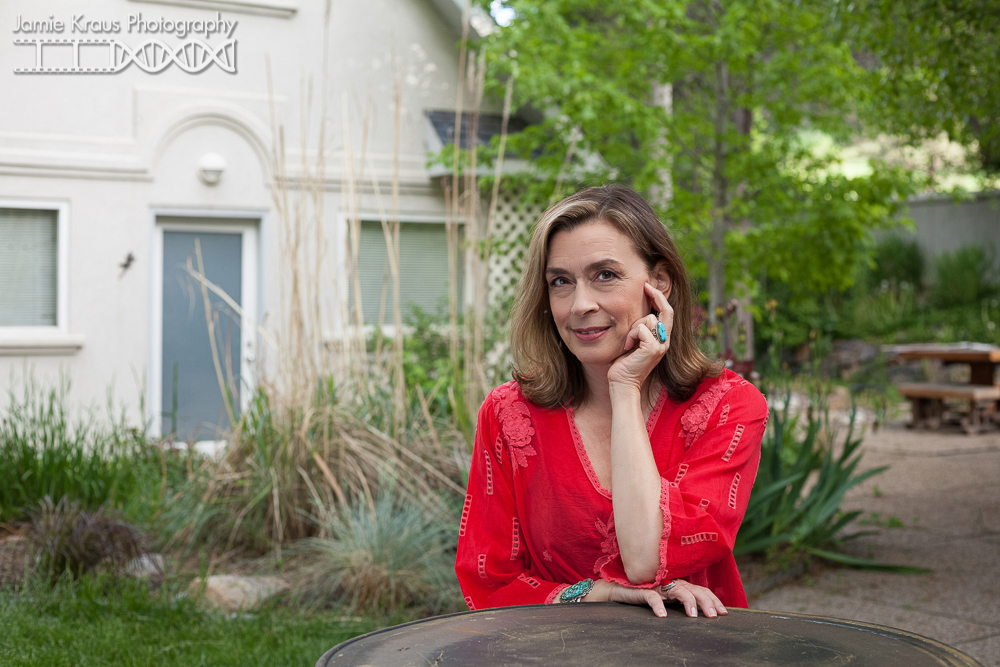 Looking for a relaxed, fun headshot experience, with a lot of character? Contact me at jamie@jamiekraus.com.